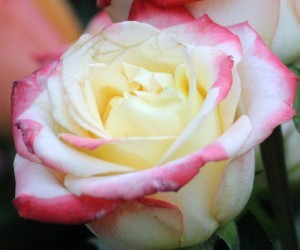 A Garden Affair To Remember
A BRIDAL SHOWER is a celebration bringing together family and friends to "shower" the bride-to-be with gifts and good wishes.  When planning or hosting such a momentous event, one must first ask the question, "What would the bride appreciate?"
PLANNING A BRIDAL SHOWER:  Choosing a theme that compliments the brides style is a fun and creative way to ensure bridal shower success.  One of the favorite trends for 2014 is a Bridal Garden Party theme, a lush and lavish outdoor event.
GARDEN PARTY THEME:  A  bridal garden party melds nature with elegant, romantic details in an outdoor, summery venue.
GARDEN PARTY DECOR:  This theme hinges on the attention to detail; lace fabric draped over tabletops, assorted china place settings, embellished flatware, accented with vintage handkerchiefs posing as napkins.  This could also be your chance to use the mismatched collection of wine glasses and champagne flutes you have acquired over the years.
GARDEN PARTY COLOR PALETTE:  The party color palette is soft and romantic incorporating  ivory, white, lavender, blush, peach and shades of green.  The garden setting and decor are the highlight of this event so the color palette acts as a supporting role.
GARDEN PARTY FLOWERS:  Flowers adorn the tables and empty spaces arranged in classic vases to feature the beautiful blooms.  Combinations of hydrangeas, garden roses, anemones,  accents of dusty miller and pops of home grown herbs perfect this timeless style.
THE BRIDAL GARDEN PARTY SHOWER is a delightful way to celebrate this momentous occasion.  Planning or hosting a bridal shower is a memorable and thoughtful expression of just how special the bride-to-be is to you and your guests… enjoy it and HAPPY PLANNING!