Congratulations, you are getting married this year!  Cheers to 2013 and such a magical time in your life!  So, now that we are in Your Year, I am writing to let you know that this time will go by so, so quickly…please enjoy every minute, soak in every occasion and gathering, and cherish it all!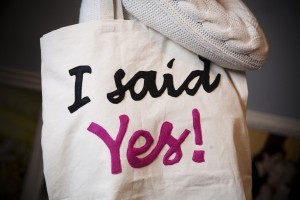 I want to share some of the newest and latest new trends for the New Year, please enjoy:)
Color Combinations are always one of the most delightful choices you will need to make during the Wedding Planning Process.  Some modern choices for 2013 are incorporating metallics: silver, copper and gold are truly romantic and eye popping.  In addition, pure classic colors are something to look for in the New Year.  White, ivory, and blush will be making their appearance in ceremonies and receptions.
As far as Cocktail Receptions, you will find that having this time in a different location will be the new trend for 2013.  Even if you have the Ceremony and Reception in the same venue, guiding your wedding guests to a different location, whether it is in a foyer, different side of a ballroom or right next to the ceremony outdoors under a gazebo, this will be something to consider to stay within the latest trends for 2013.  Also, not sure if this is a new trend, but one you will see more often will be providing passed hors d'oeuvres for your guests upon their arrival of the Cocktail Hour.  The traditional idea of having displayed hors d'oeuvres will still be popular; however, the idea of your guests being served will be gaining popularity as we go into the New Year.
Reception ideas for 2013 and like every year…make it you!  Take who you are as a couple, who you are as individuals and create something truly original…and YOU.  Keep traditions within your family and history and remember those that have made an impression on your heart.  Keep in mind that this is Your Day.  With that being said, here are some ideas and suggestions.  Alternate different centerpieces and heights for a more dramatic look, incorporating high and low vases, will be a visual delight for your guests.  Another modern twist would be to have an array of round tables and long rectangular tables within your ballroom; this will add demension to your room.   Again, always remember there is not a standard, just ideas to work from to help make your day and set up magicalJ
Send offs will be something that will be coming back in the New Year.  Whether it be with sparklers (which are so much fun and make great pictures), to bubbles, to rice, having a warm send off of best wishes from your guests, will be something to enjoy and think about for your 2013 Wedding.
In conclusion, love every moment of planning, researching and celebrating…and to make sure this happens, make sure you have a Wedding Coordinator (another 2013 must have)!  Being spoiled and pampered on is something you should look forward to on your special day.
Enjoy every moment and again, congratulations…you are getting married!