It has been a wonderful Summer Season here at RC Special Events and we are ready to switch gears and make this another GREAT Winter Season! The weather is cooling down here in Northern Colorado and we are ready to welcome Autumn and all our upcoming events with open arms!
A popular topic around this time of year is how to incorporate fall into decorations, etc. Fall Weddings are beautiful. This is a known fact. It's not that they are more beautiful than an event at a different time of year…. They just have a look all their own and a color palette that you can't really pull off anywhere else.
Here at RC Special Events, we have noticed a couple key staples that have stayed constant from fall season to fall season.
Some of the must-haves include:
Napa Collection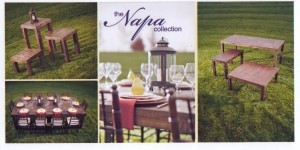 Fire Pits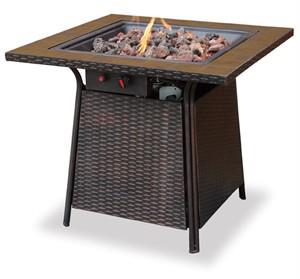 Burlap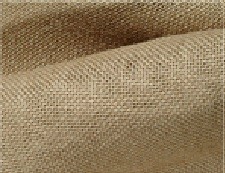 Mason jars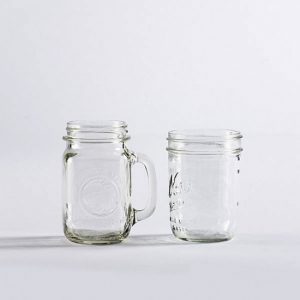 Street Lamps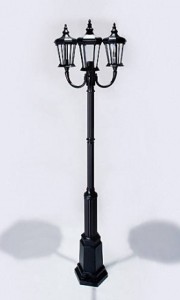 Chocolate Fountains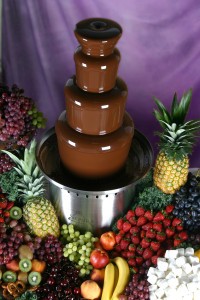 Coffee Makers and Beverage Servers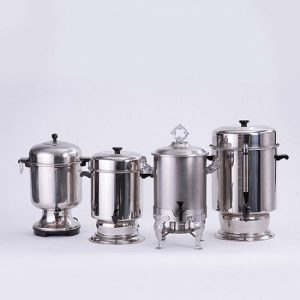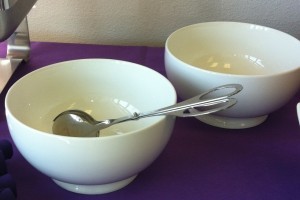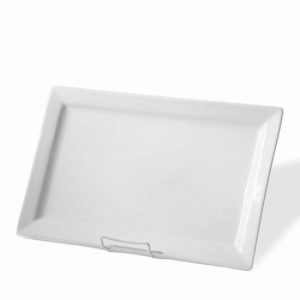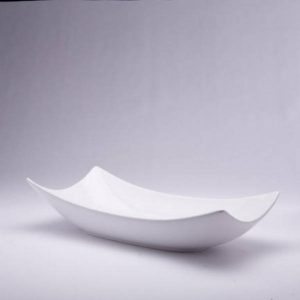 Wooden accents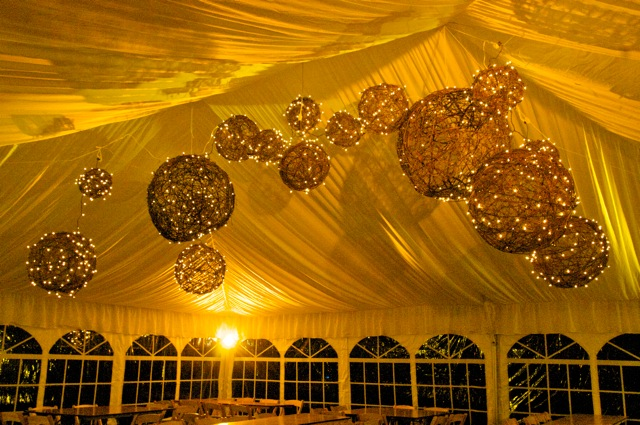 Colors that resemble the leaves changing
Here are a few color schemes to draw inspiration from!
Pimento, Khaki, Byzantine Gold, and Burgundy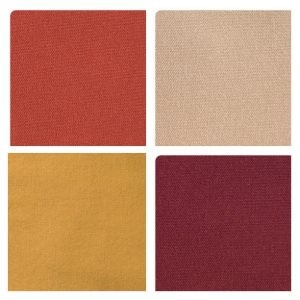 Pearl, Byzantine Gold, Pimento, Eggplant, and Chocolate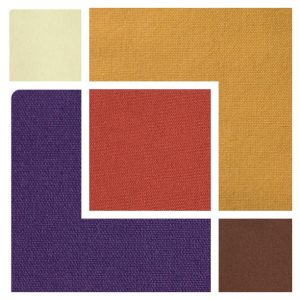 Burgundy, Eggplant, Byzantine Gold, and Hunter green.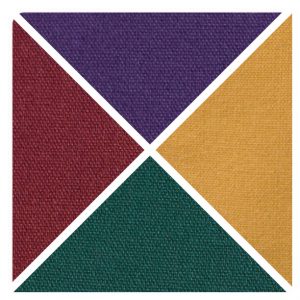 Even though earthy tones are the colors typically associated with fall, don't be afraid to try a pop of color! For example, check out how eggplant can make for an elegant color scheme when mixed with some fall staples. This is becoming a trend, especially when you can be so versatile with runners, napkins, flowers, and centerpieces.
If you are worried about the bold fall colors being overwhelming, we recommend sticking to a neutral base linen (like ivory, pearl, or beige) and adding a runner or overlay in one of the more bold fall colors, then accent with a pop of color in the napkins.
Here in our showroom, we are turning the summer staple Napa table into a fall must have!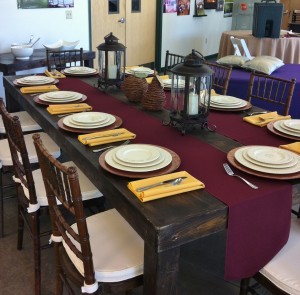 Our 4' x 8' Napa Table pairs wonderfully with fall colors. It can go from being seen as rustic, to showcasing the fall colors perfectly!
We used our Venice Ivory dinnerware on Copper Chargers, with Classic Bead flatware and Byzantine Gold napkins. The whole look is complemented by two burgundy Table Runners, two Wrought Iron Lanterns, and our Fruitwood Chiavari chairs with ivory chair pads.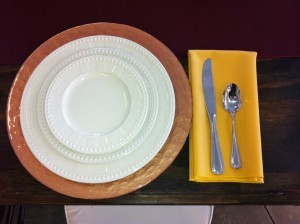 Here is another look we are showcasing in our showrooms. This lay out takes a unique approach in combining both gold and silver with the Napa table.
To recreate this look, use our square silver chargers, square dinner plates, 8″ zeus glass plate, hammer forged flatware, tulip champagne flutes, 6oz white wine glasses, 12oz red wine glasses, burgundy napkins, 1 burgundy table runner, and 2 black hills gold iridescent crush table runners.
The centerpiece in this photo showcases our carafes and our canoe platter.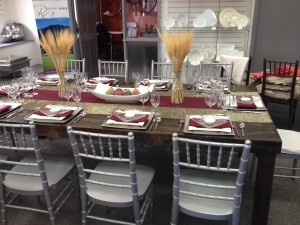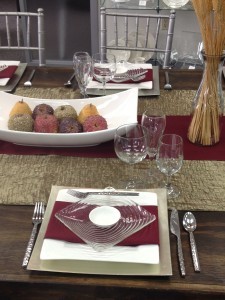 Still not sure about what colors you think look best?
Great, bright fall color inspiration here!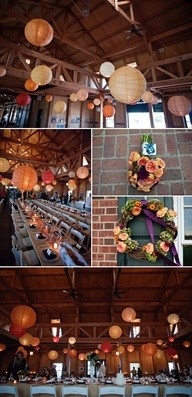 You can always draw inspiration from your bouquet choices!
Check out this idea!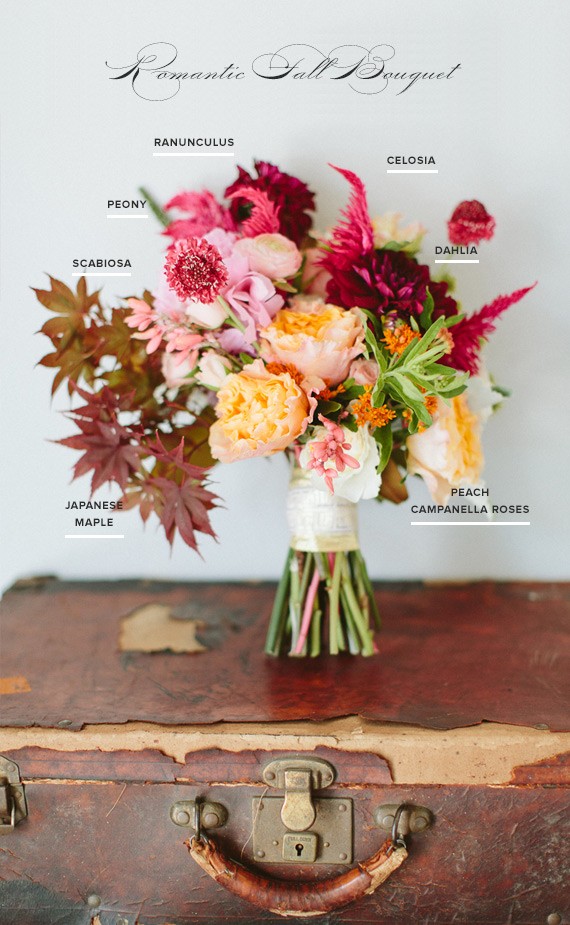 See some inspiration for Centerpieces here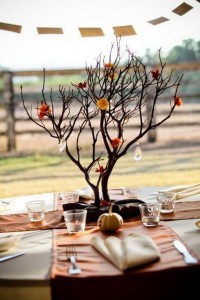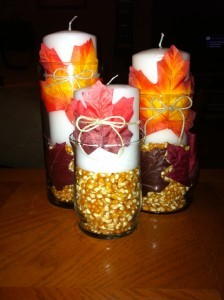 Stop hesitating to Fall in love with fall colors! Let us help you make your fall dreams into a reality.