Your wedding day will be one of the most exciting days of your life!  After months of long planning and making sure all the details are taken care of, it's finally time to commit your lives to each other in front of your friends and family.  While the wedding is very exciting, there are also some items which can be overlooks and cause headaches for the rest of your guest.  Here are the top guest concerns to be aware of when planning your special day.
The Bride and groom didn't say hello!
Your guests are a valued part of your wedding. Even though you will be very busy, schedule some time to say hello to every guest.  Whether you visit each table after dinner or you have a receiving line after the ceremony, making your guest feel noticed and that you appreciate them coming to your wedding is very important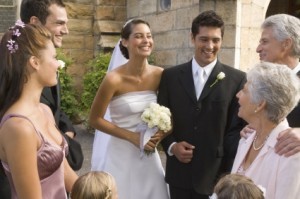 Buffet line or food service took too long
When it finally time for the guest to eat, the last thing they want is to wait in a long line at the buffet or wait forever for their table to be served by the catering staff.  The wait time will vary depending on your guest count, but your caterer should average 1 server per 20 guests for platted meals and 1 server per 30 guests for buffet meals.  This will ensure the food comes out quickly and their dirty plates will be cleared in a timely fashion.  It is also good to have a double sided buffet to help speed people through the line, or have more than 1 buffet if you have a large guest count.
Where to sit
Many brides think allowing the guest to choose their own seat is a great idea.  Unfortunately this often leads to confusion and problems.  You'll want to assign seats for all your guests.  This will ensure your guests will sit with people who are appropriate for them to sit next to and keep the conversation flowing with at each table!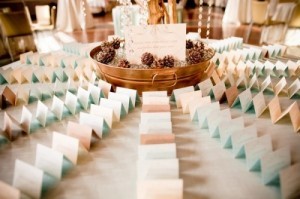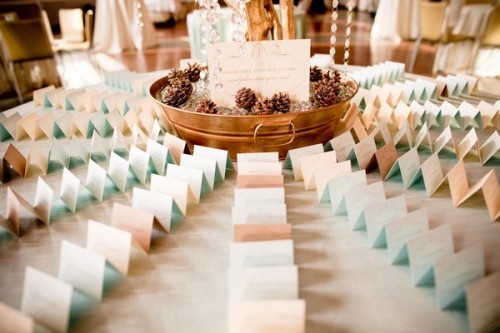 Taking too long between formal activities
Cocktail hour should be limited to 1 hour.  After the formal wedding photos are taken, the bride usually has to bustle her dress and have the grand entrance.  These additional activities can take another 30 minutes.  By this time, they guests are ready to eat and having a cocktail hour that last up to 2 hours creates a lull in the activities.
Where to go?
Although you may have included a map in the invitations, many guests forget to bring the invitation with them to the wedding. If your ceremony and reception are in different locations, it is best to include a map in the ceremony programs or in the welcome bags that you give at the hotels.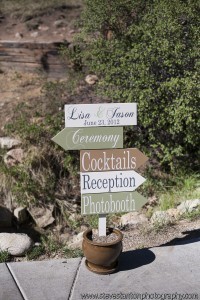 Never ending toast or photo montage
Everyone has been to a wedding where the toasts have gone on way to long, or too many people speak.  Before the toast, feel free to tell your Maid of Honor and Best Man that short is better.  Also, limit the spur of the moment speeches.  Unprepared toasts tend to be long and it's usually best to stick to the people who have prewritten toasts.