I had the pleasure of joining other vendors at a bridal panel discussion put on by the Rocky Mountain Bridal Show.  This discussion was to listen to past and current brides about their planning experiences, get an insight on how they interacted with their vendors, what was most important to them, and what they wished they would have done differently.
During this discussion, the panelists were asked what their biggest regret was about their wedding.  Every bride on the panel said their biggest regret was not hiring a wedding planner, at the minimum in a day-of capacity.  Everyone agreed that the peace of mind a planner brings to the wedding would have been priceless and there was lots of unwarranted stress on their families to help out on the wedding day.  When asked what kept them from hiring a wedding planner, most brides thought that it was too expensive, out their budget, or thought planners were only for luxury wedding.  Looking back these brides all realized the price of a planner is well worth the investment.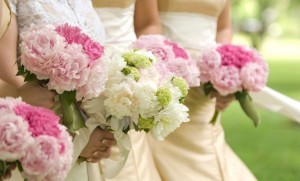 I think this is an important topic to write about because, as a planner, I hear this time and time again.  When I am coordinating a wedding day, there are so many things to take care of, I often wonder, if I wasn't there who would be taking care of all the details I am handling? Would it be the mom or the maid of honor?  Would it be the photographer who has been hired to take photos and is now directing guests where to sit for the ceremony?  There is so much to do at a wedding that it make sense to hire a dedicated professional to handle these tasks.  I have never had a bride say that hiring my services was a bad decision or it was not worth the price.  Most brides are so incredible thankful and feel so much less stress once I have come on board. I even recently had a bride tell me she had been so lost and stressed before hiring my planning services and now she is actually enjoying the planning cause she know all the details are being taken care of.
As this bridal panel revealed, ever bride has a budget and while it is important to stick to that budget, not hiring a key vendor, such as a planner, to save money, in the end is not worth it.  You only have 1 chance to enjoy your wedding and hiring a wedding planner to make sure everything is correct and alleviate stress from you and your family is absolutely priceless.