The importance of lighting at any event, especially a wedding, is often underestimated. We are here to tell you that it is definitely one of the most important planning decisions.
A fellow event planner once said, "Setting an atmosphere and creating a dramatic first impression is why mood lighting is so vital to any event. Get the lighting (and sound) right and you are well on your way to creating a dynamic event."
With all the time spent planning your special day, you want to be able to show off your hard work. You won't be able to do that if your lighting isn't right!
Our lighting professionals are available to make your dreams a reality. They have transformed even the most unlikely venue spaces and have created fantastic visuals to enhance walls and dance floors.
It is important to make sure that the bride isn't the only thing beaming in the room! Let us guide you along while illuminating ideas for your perfect lighting design!
Among the lighting techniques that can be used is LED uplighting, which can enhance a venue's internal architecture. In this example, we used LED lighting behind the liner of a Navitrac tent to provide a color wash effect.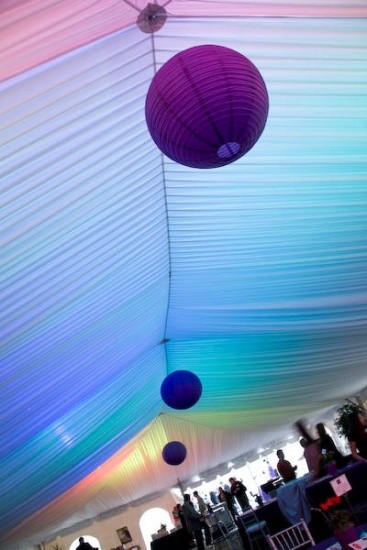 In this picture you can also see a few paper lanterns (Also called Fabric Globe lights) that we can offer for your event through a lighting package. In these lanterns, you can use LED lights to illuminate them or 110W light bulbs, or stick to basics and go with the traditional look. These lanterns have become a unique way to decorate a venue and the best part is, they are customizable! If these are your lighting option of choice, we can definitely help you determine the amount needed for your venue.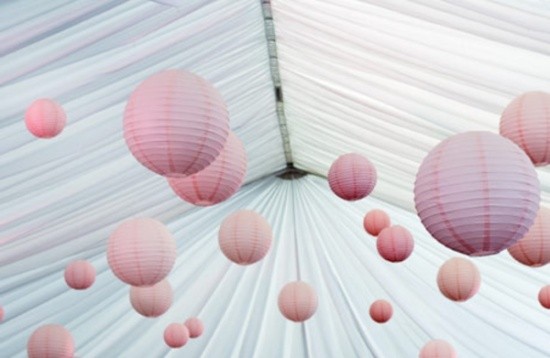 Similar to the round paper lanterns are the Grapevine Orbs wrapped with twinkle lights.
They are a really great fit for rustic events and can complement our Napa tables. The lightweight quality of these orbs allows them to be installed in any tent or venue.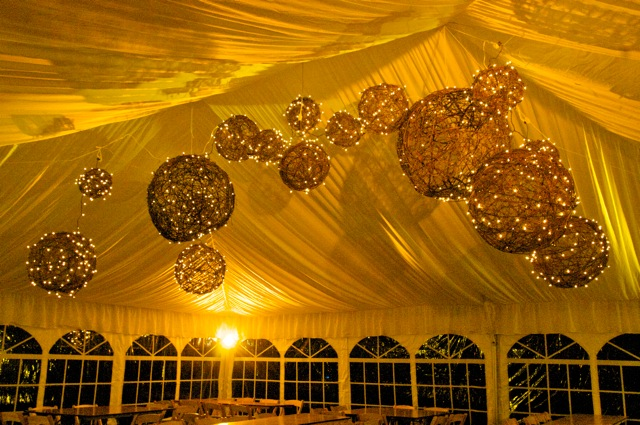 Theatrical lighting is another customization technique that has always been a special type of lighting for corporate events and weddings alike. Gobo lights, or "Go Between"/"Goes Before Optics" light add just the right amount of special touch. Here at RC Special Events, we bring in our lighting expert to make sure they turn out just right. This lighting style involves manipulating the light that is cast over a space or object from the light source. To do so, a piece of material with patterned holes, through which light passes, is placed in the beam of light to allow only the desired "shape" or pattern through while blocking the rest of the light and casting a specific shadow/light into the space.
Check out these examples of Gobo lighting that RC has used!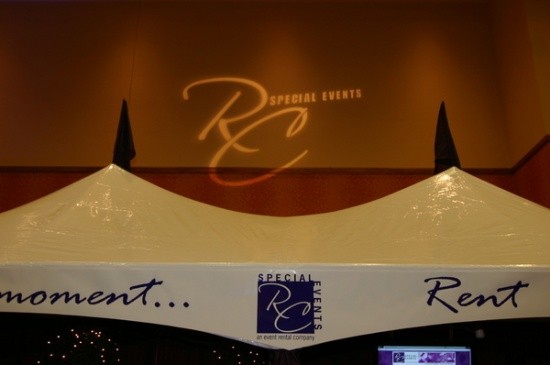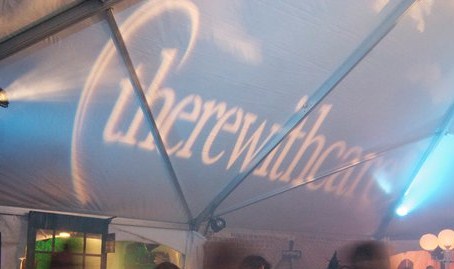 A member of our operations crew took this while on site at an event we were able to work with in Vail. You can see the event name being projected into the pool.
Having the right lighting at your event can make the whole evening, but imagine the effect a special moniker or symbol could bring to the night. Definitely an exciting way to spice up your event.
Another popular lighting technique that is hung from the ceiling is chandeliers. We offer a large crystal chandelier and mini chandeliers to suit your event.
Crystal Chandelier
Mini Chandelier
Mini Swirl Chandelier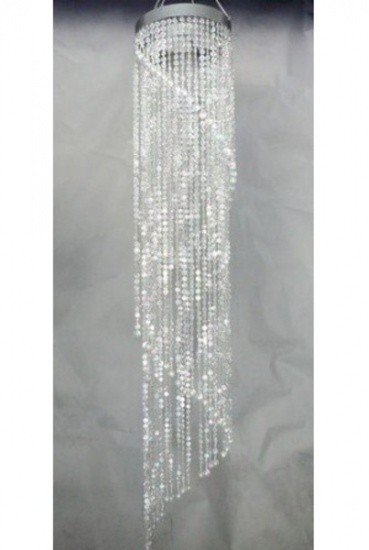 In this picture, you can see our mini chandeliers combined with our silk drum lights.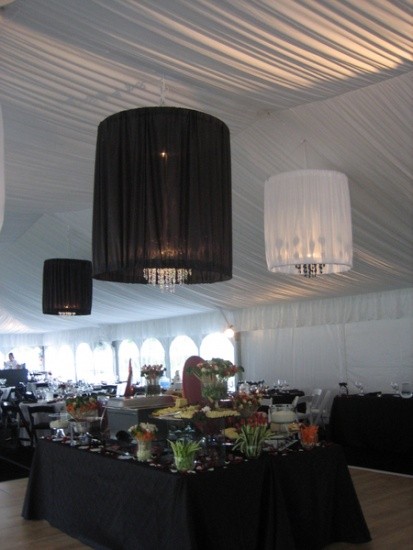 A form of lighting that doesn't involve low hanging items from the ceiling are Twinkle Lights. These strands of electric lights are the most versatile of all the lighting that RC Special Events can provide. They can be used to illuminate the ceiling of a clear top tent, or they can bring life to the center poles of a pole tent.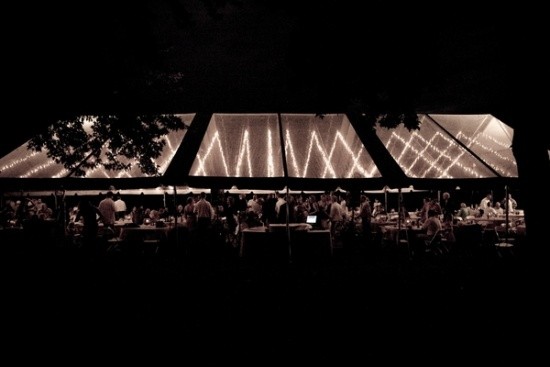 These lights, commonly referred to as Par lights or can lights, can be rented with or without a stand. These lights are popular because of the color gels that can be placed over the light to create a cool color effect on a wall or item you wish to illuminate.
These are just a few of the Event Lighting techniques that RC Special Events can offer. Talk to our lighting professionals about what you want to achieve and let them guide you to get this all-important aspect right.