Today I depart from the "latest trends" in today's weddings to bring you a very important, little known tip.  You don't have to have a Disney wedding for Mickey and Minnie Mouse to celebrate your wedding!!!  They will write you a note!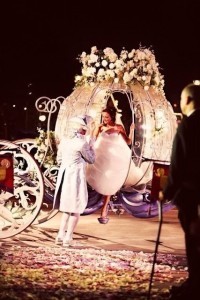 Disney weddings aren't for everyone.  What bride doesn't want to feel like a princess of her big day though?  What better way to do that than by receiving a personalized warm wishes from the king and queen of Disney?
If you send an invitation to them at the following address, they will not only send you a personalized photo for your wedding, but a "Just Married" pin as well.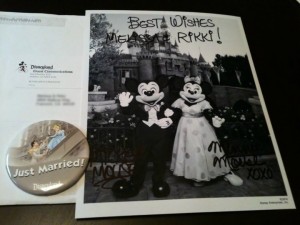 The address is:
Mickey and Minnie Mouse The Walt Disney Company 500 South Buena Vista St. Burbank, CA. 91521
If you prefer Cinderella to Mickey and Minnie, just address your letter to her!  Pick your favorite Disney character and you will get a personalized autograph in return.  They usually take about two weeks to return to you, so make sure you are planning ahead.  What a special gift for your bride or groom!
As I started looking through some of the multitudes of Disney wedding photos online, I just got more and more excited!  I can't wait for my 10th wedding anniversary… maybe I can convince my husband to renew our vows with a Dinsey wedding theme!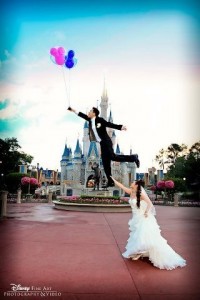 The photos are magical.  Whimsical and romantic, the backdrop for Disney weddings can be classic.  Even in a casual atmosphere, a wedding with Disney themes is fantastic!  You and your prince can relive the memories for a lifetime!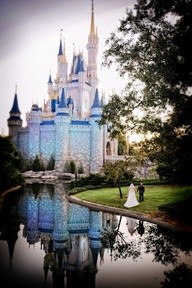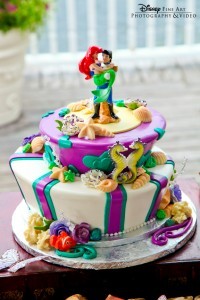 Here's wishing that all your dreams come true and that you get all the wishes your heart makes in your new married life!