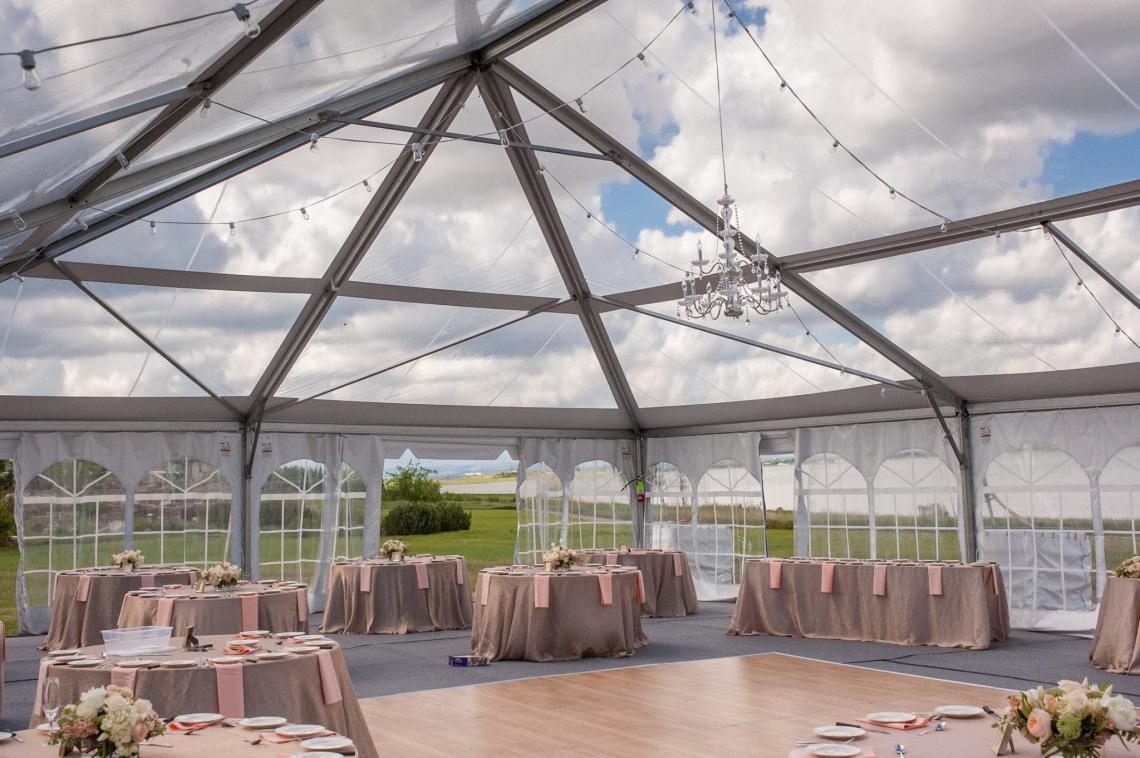 Ambiance is the most important ingredient for any wedding, and picking the right event tent can help bring that ideal environment to life outdoors.
Each and every wedding, party or special event has a list of "must-have's" to make the most of the experience. A good event tent choice pulls together elegant style and engineering to create an inviting space filled with decorative accents to truly reflect the personality of the bride and groom.
Here's a quick check-list to help you blend what you want and need for your wedding and pick a tent that will be ideal for it all.
What do you Want Most?
The style choices of the bride and groom are the most important factor in event tent selection. Here are some basic must-have details to have in place before meeting with an event planner:
What is the date and headcount for the event?
What types of tables, chairs, dishes and decorative accents do you like most?
Do you need special tables for a bride and groom or wedding party or a unique event feature?
The more specific a bride can be, the easier it will be to secure all the materials required within the desired timeline.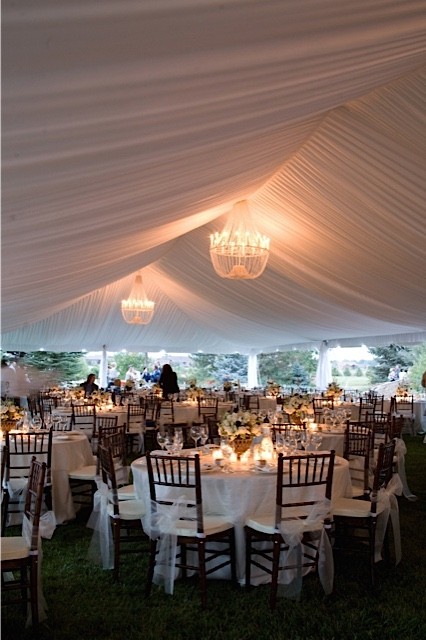 Location
Where is the tent going, on public or private property?
Will it be positioned on grass or a flat surface like a tennis court?
Is the ground level?
Land conditions are the key to the tent choice. For example, a frame tent can be adjusted to accommodate for uneven ground and combined with a sub-floor to create a flat surface.
Terrain and Weather Conditions
What time of year will the event tent be used?
Is the event tent going to be set-up in a high-wind area?
Will you need fans or heaters to keep guests comfortable?
Some tents have special features like a clear top that would be best in the warmer months to let in more natural light and greenery.
Considering the Vendors
Is the wedding catered? Will it be buffet style or sit-down?
Do you have a DJ or a band? How much sound equipment do they need?
Is there an easy access point for vendors to load and unload?
Good Feng Shui isn't only for the home! Event tent designs and choices are very dependent on making the space and flow realistic for you, all your guests and the vendors there to make it an amazing day.
Simple Technology Tools to Maximize Event Tent Features
To help you visualize how all the little things you want will factor into a tent design, RC Special Events can create a virtual diagram that pulls in all the details. We do a quick aerial view of the location on the computer using Google Maps to verify if the space looks adequate to accommodate specific tent features, and conduct on on-site visit to survey the condition of the property for maximum flat space and clearance from trees and shrubbery.
Once all of these details are pulled together, you can choose the best tent to create a unique configuration and layout.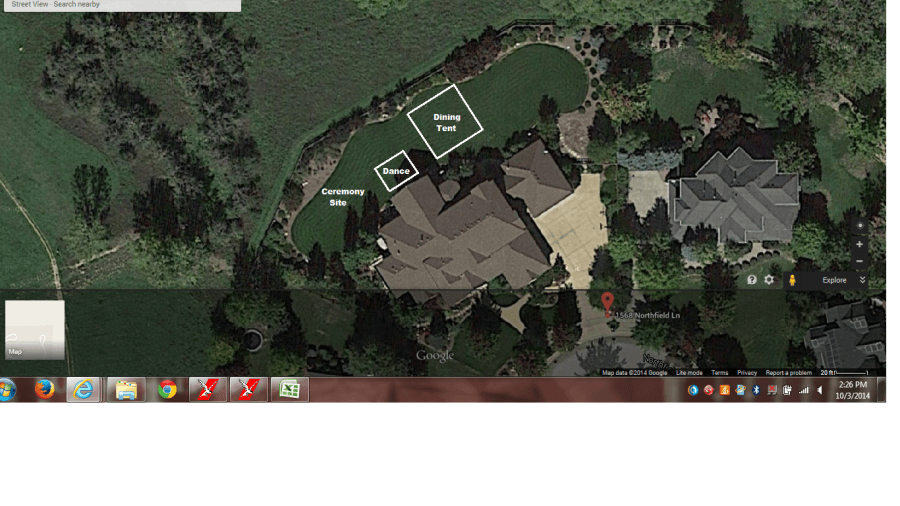 Tent styles fall into one of two types:
Pole Tent: A big top tent will not require a liner, offers a crisp look underneath and is supported by driving stakes into the ground. Good for weddings with a big band, warmer weather weddings or events in a low wind risk location. You can use the center pole to add decorative accents.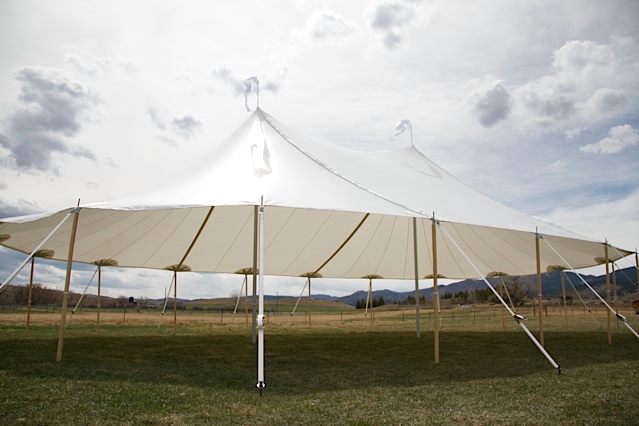 Frame Tent: Free-standing tent for grass, asphalt, concrete or a deck that does not require a pole on the inside to hold it up. You can use an elegant liner to hide the aluminum pipes visible on the inside of the tent frame and pull in other decorative accents to personalize it. Clear top tents are a type of frame tent, and it's also easy to configure frame tents into in a "L" shape or connect them together to provide a unified but separate space.
For any event, we can create flooring and walkways to give clients what they want and work around natural elements like trees, shrubs and flowers.
All these little "insider tips" can help you choose a tent for your wedding that fits everything you need, while also adding in all the fine touches to make it your own. Just be sure to start meeting with RC Special Events or your vendor of choice at least 6 months prior to the event to secure the tents and required materials for the date of your wedding.
If you have any questions or would like to schedule a consultation with us to talk about your upcoming wedding we would love to meet with you! Just contact us to set up a time.