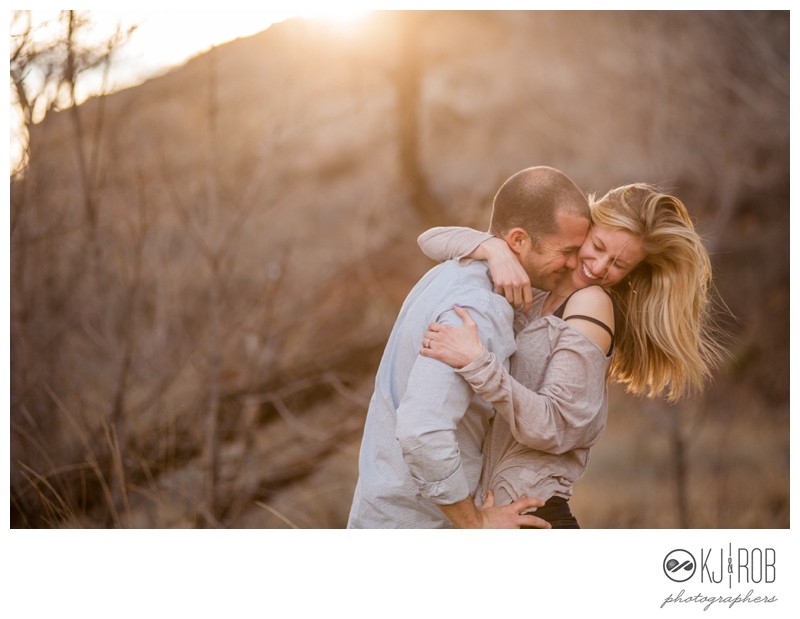 The ring is on the finger and the wedding date is booked. Now it's time to schedule the engagement photo session to spread the news!
Most couples have never actually had a professional photo taken together prior to an engagement session. Let's be honest, it can feel a bit awkward at first. To help take the pressure off, just think of engagement photos as a way to capture your natural expression as a couple. If you are silly, be silly. If you are outdoorsy let's get some photos of you doing what you love most outdoors. The trick is doing what comes naturally so that your engagement photo session is fun and feels authentic.
Here are simple tips to help you take beautiful photos and create a new memory along your wedding adventure.
If you've Got a Ring, Book an Engagement Session
Book a session as soon as you find the time. Taking photos during the season opposite your wedding date is ideal. For example, if you are having a fall wedding, book an engagement photo session the spring prior. This gives you plenty of time to choose a location, select your favorite pictures and create "Save the Date" cards. Earlier booking also offers more date choices.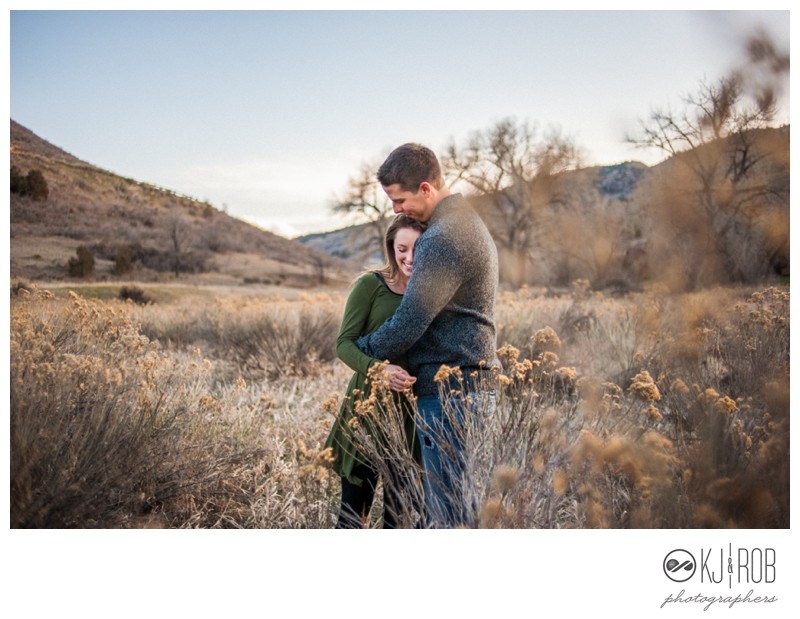 Ideal Photo-taking Window
The 'golden hour' in natural light photography is two hours before sunset. This timeline offers rich, supportive light that brings out the best in colors and people's skin tones. We do have lighting options if needed, but natural light is best if you can use it. Typically photographers have a more schedule flexibility to book a session on a week night or Friday evening. Weekends can work, but are harder for photographers to schedule due to wedding commitments. Sessions generally last about 1 and ½ hours.
Location, Location, Location
Northern Colorado has beautiful natural areas that offer a great backdrop, as well as rich, diverse textures in Old Town Fort Collins for a more urban feel. At KJ & Rob, we suggest couples pick a place that's significant like a first date, where you first fell in love, or a location that has fond memories that make you both melt. We travel within 30 miles of Fort Collins for free, and that gives couples more options for engagement photo session spots.
It's also important to choose one location for the shoot. While shaking things up is great, travel time sucks up photography time, especially within the key two hour window before sunset. We recommend bringing an additional set of of clothes with you to change on location. This way you can still shake it up by moving to a new area within your favorite spot and easily change your look.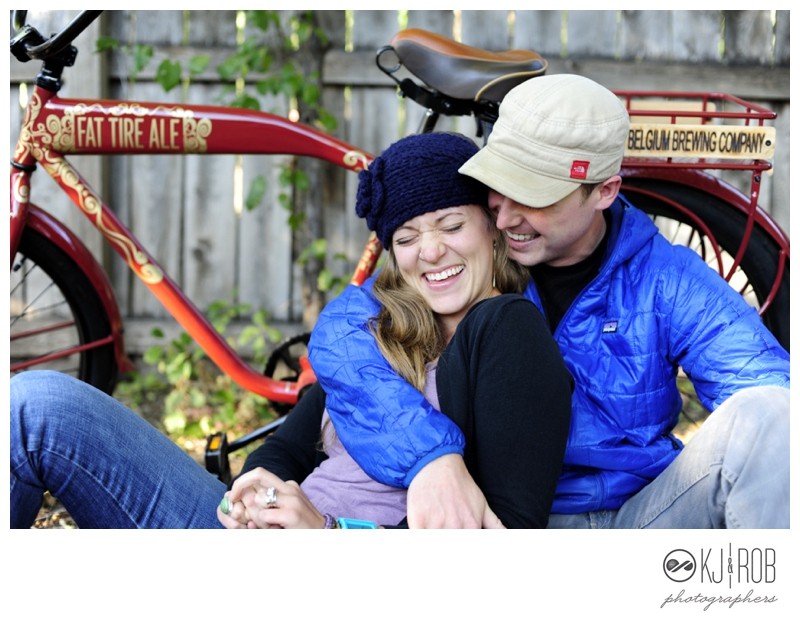 Tackling the "What to Wear" Question
Dressing yourself is easy. Dressing as a couple and capturing it on film can feel a bit strange, especially when you've never thought about coordinating outfits before. We suggest couples find outfits that complement each other, but don't match. For example, use colors that go together across both outfits, like selecting a dress that matches one color of a plaid shirt and using accessories as colorful accents. It's best to avoid distracting prints.
A Chance to Play with Make-up Options During an Engagement Photo Session
Engagement photo sessions are also a very timely opportunity to practice with hair and makeup options. It gives the bride the opportunity to see what they look like in photos, and if there is anything to change for the wedding day. All makeup is a bit diluted on camera in comparison to how it appears in real life, so this gives you a "preview" long before the wedding. If you are doing your own makeup, stand 10 feet away from the mirror to get a sense of what it will look like on camera.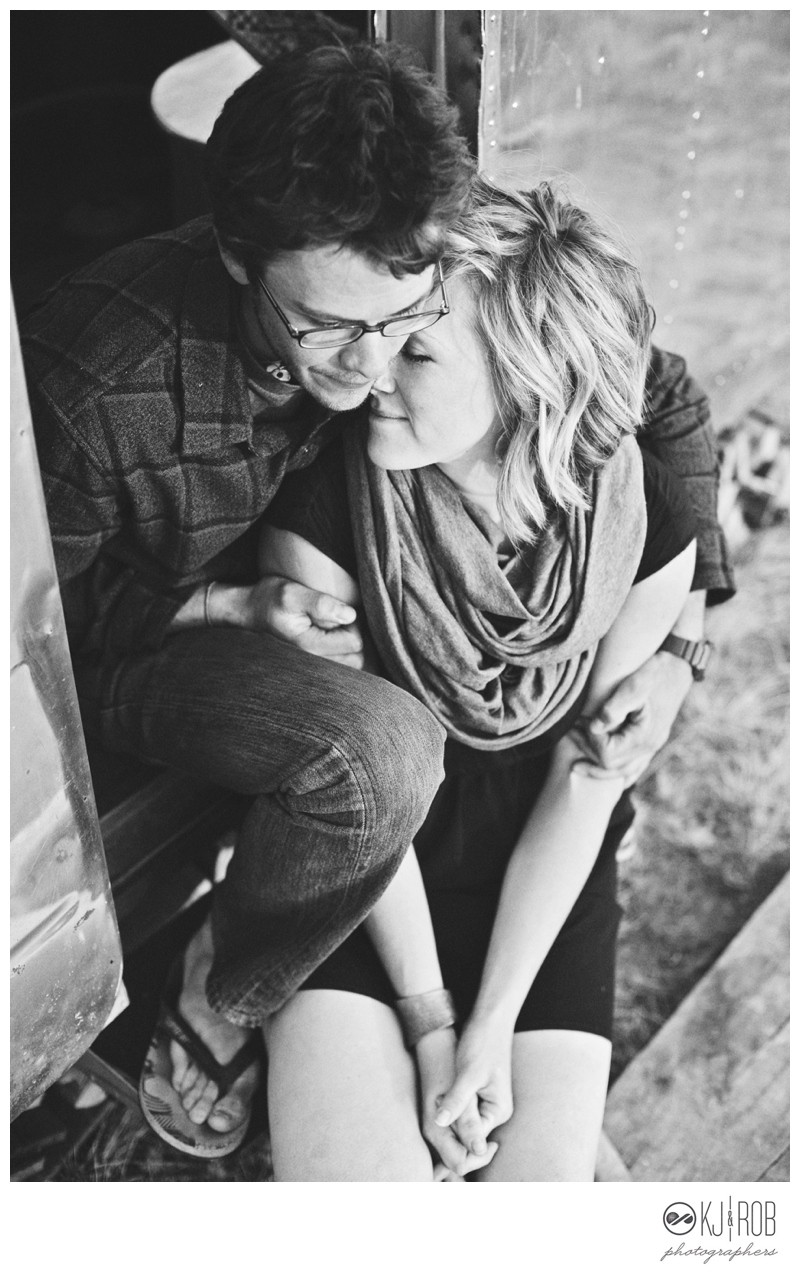 Getting Comfy Before the Big Wedding Day
One of the most important parts of an engagement photo session is learning to get more relaxed with photographers and being on camera long before the big wedding day. Just do your best to act genuine and have fun! Then photos become a reflection of the natural energy between the two of you.