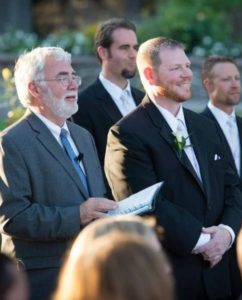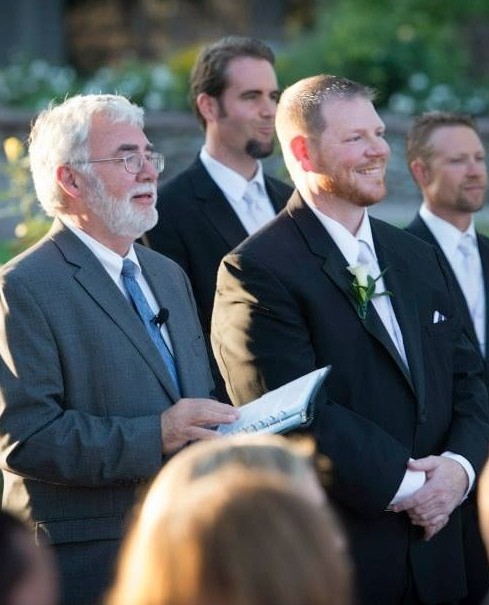 I do this work because I am deeply touched by the love revealed in wedding ceremonies. I'm blessed to be nearby when a bride and groom open their hearts and profess their most sincere affection to each other. I hope that my participation helps to bring about a sense of reverence to the moment, so much so that everyone present honors the covenant being played out before their eyes. People choose to get married in a ceremonial way because they understand – we all understand – that the moment deserves to be extraordinary. The act of two people making such intimate promises to one another with such transparency deserves the respect and awe of everyone witnessing it. I try to help create the space for that to happen. I like supporting couples in knowing that there is meaning to their lives and that their sacred union serves a high purpose. Weddings are magical moments when the goodness of two lives shared is brought into the light and celebrated. We who bear witness to these hallowed gestures are blessed.
I cannot adequately describe the experience of standing with a groom as his bride is walking down the aisle toward him. Being in the presence of such optimism and tenderness, I think of the goodness of hearts joining together, and I rest in awe and gratitude that this man and this woman have found each other. Two lives fulfilled and blessed….
I recently received this kind note form a couple I married… "Reverend Awbrey is simply amazing. We searched for many months and had several phone conversations with different officiants for our destination wedding. With living out of state, we had trouble finding somebody we really connected with. We found a connection right away with Reverend Awbrey, and our day was perfect because of this. He is easy to get a hold of, quick to respond to emails and phone calls, and really caters to each bride and groom individually. We had so many great comments from our guests about how wonderful our ceremony was, and what an awesome job our officiant did. We will always treasure that memory, and both agreed that the ceremony was our favorite part of the day! We can never thank him enough for all his hard work and dedication to making our ceremony perfect and know that without him there on our day it would not have been complete!" – Laura and Tim
If I can be of help to you with your wedding, don't hesitate to get in touch. It would be my honor to serve as your wedding officiant.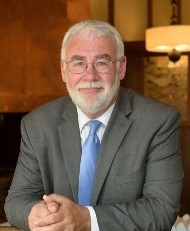 Rev. Scott Awbrey is a licensed officiant and ordained, nondenominational minister and has performed hundreds of ceremonies over the past 25 years.
I am deeply touched by the love revealed in wedding ceremonies, and I'm thankful that my presence helps to bring reverence and joy to the moment. I have assisted hundreds of couples with their wedding. I perform religious, spiritual, and non-religious ceremonies, making the wedding as meaningful and/or as lighthearted and fun as the bride and groom would like. Every ceremony is personalized, highlighting the couple's love story, and celebrating the joy in their hearts and the promises of their marriage. I love this work!