Are you thinking that a DJ may not be enough for your wedding entertainment?  You really want for everyone to have a great night, and while your DJ might be the best in town, you may have some guests that will be reluctant to get on the dance floor.  There are some wedding entertainment options that can ensure your reception will be a hit for everyone.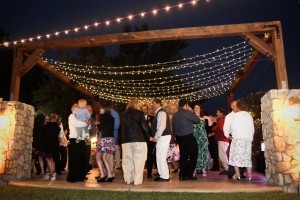 Make sure your dance floor is packed by hiring a professional!1.)   Themed Dance Troop:  Is your wedding super kid friendly?  Maybe you want a vintage feeling, or perhaps your more on the rustic end of the décor scale.  Regardless of your theme, there is a dance style to fit.  You can bring in a younger dance troupe to entertain everyone, even the overexcited young ones at your wedding.  For that vintage feel a  swing dance number would be perfect, or even some sophisticated and technical two-steppers.  Offering a performance of some kind is likely to get everyone inspired and on that dance floor when it's their turn.  It is the most dramatic type of wedding entertainment!
2.)   Group Participation: Don't underestimate the power of wedding entertainment in large groups!  Bring in a dance instructor to help your guests enjoy those large group line dances.  They can teach something as common as the Electric Slide, or the Cupid Shuffle.  Some companies even offer their own choreography, so it would be all new dances for your crowd.  Don't worry, they are typically geared for the non-dancers so no one feels overwhelmed even though it is an unknown dance.
3.)   Mini Dance Lessons:  Is most of your guest list couples?  Think about offering a small mini dance lesson for everyone as entertainment at your wedding.  This allows people to gain the basics of any style such as salsa, swing or the two step.  People can entertain themselves and use their new found dance skills on the floor that night and for years to come!  The instructor can stick around for a while to answer questions and work individually with anyone who is interested.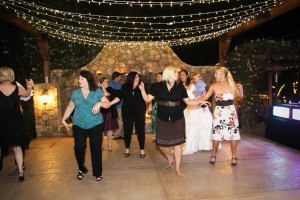 If you are interested in providing some wedding entertainment for your guests at your reception, please call Cheek to Cheek Choreography in Fort Collins, CO. for your personalized quote.