When you picture your wedding reception, what do you see?  Everyone dancing the night away and having the time of their life?  You're not alone.  Every couple wants their family and friends to enjoy the celebration.  The songs for your wedding reception are important, and here are the top five ways to ensure that everyone enjoys themselves.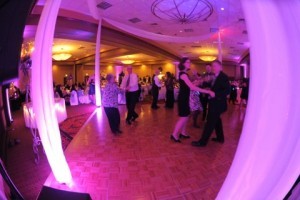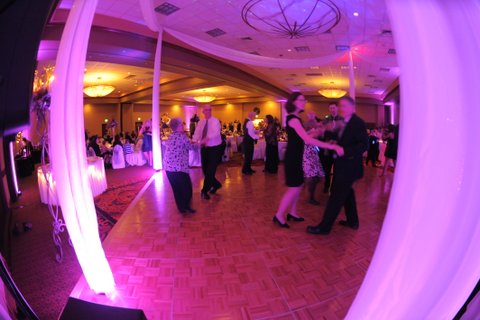 1.)   Consider Your Guests' Taste.
While you and your husband-to-be may love underground hip hop, do your grandparents or your parent's friends love it as well?  Probably not as much as you two.  While that doesn't mean you cant play your favorite songs, it is after all YOUR wedding reception music, but you do want to consider your overall group's tastes.  The alternative is people leaving early or just sitting at their tables, and then that dream of the packed dance floor never comes true.
2.)   Your Emcee Should Take Requests
Most guests also have a favorite song or genera.  The best way to make people feel included and like a part of the action is to let them pick some songs to.  Guaranteed the dance floor will be more crowded when people are hearing music they like and when they have requested it.  They don't have any excuse to stay sitting at that point.
3.)   Allow Your Emcee to Use Their Experience
You carefully hand picked your DJ for a reason.  Most likely their experience and how many weddings they have helped to facilitate played into your decision.  Now that you have found the perfect fit, let the professional do what you have paid them to.  Nine times out of ten a DJ can "read" your crowd.  They will look at the music trends and be able to see what your guests respond to.  Sometimes it is the most random song that you haven't thought about in years, that is the biggest hit of the night.  Be confident that your DJ understands your visions of the wedding reception music and will incorporate as much of your favorites as possible.  Don't freak out if they stray from it for a song or two though, as long as your guests are enjoying themselves.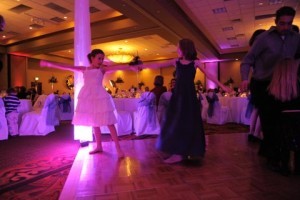 4.)   "Don't Play" List is More Important
Instead of trying to outline a few hours of music (who really has time for that?…. that's why you hired a professional!) the better way to go about this is to create a "Do Not Play" List.  If you are really against the Electric Slide, let your Emcee know.  No rap, metal, country or profanity… that's totally acceptable, and much needed information.  Be sure you are specific about what you do not want.  Can your Emcee play them if requested or not at all?
5.)   Time Restricted
If you are one of those people who say "Oh, I love this song" to EVERY song.. beware.  Most receptions after all of the traditions and dinner, have anywhere from two to three hours dedicated to dancing alone.  A safe estimate is about fifteen songs an hour.  The math shows that all of your favorite songs may not get played.  So be sure to pick some absolute must haves and then let it go.  Enjoy your night and wedding music play list.  Your reception will be the biggest party of the year if you just enjoy the wedding songs at your reception and dance along.