As a wedding photographer in Colorado, I am lucky enough to travel to some stunning locations throughout the state. But if you're in Northern Colorado you don't have to go far for some of the best wedding venues on offer anywhere. I'd like to highlight some unique venues I have had experience at that I feel are great for photography and why I like them.
Brookside Gardens, Berthoud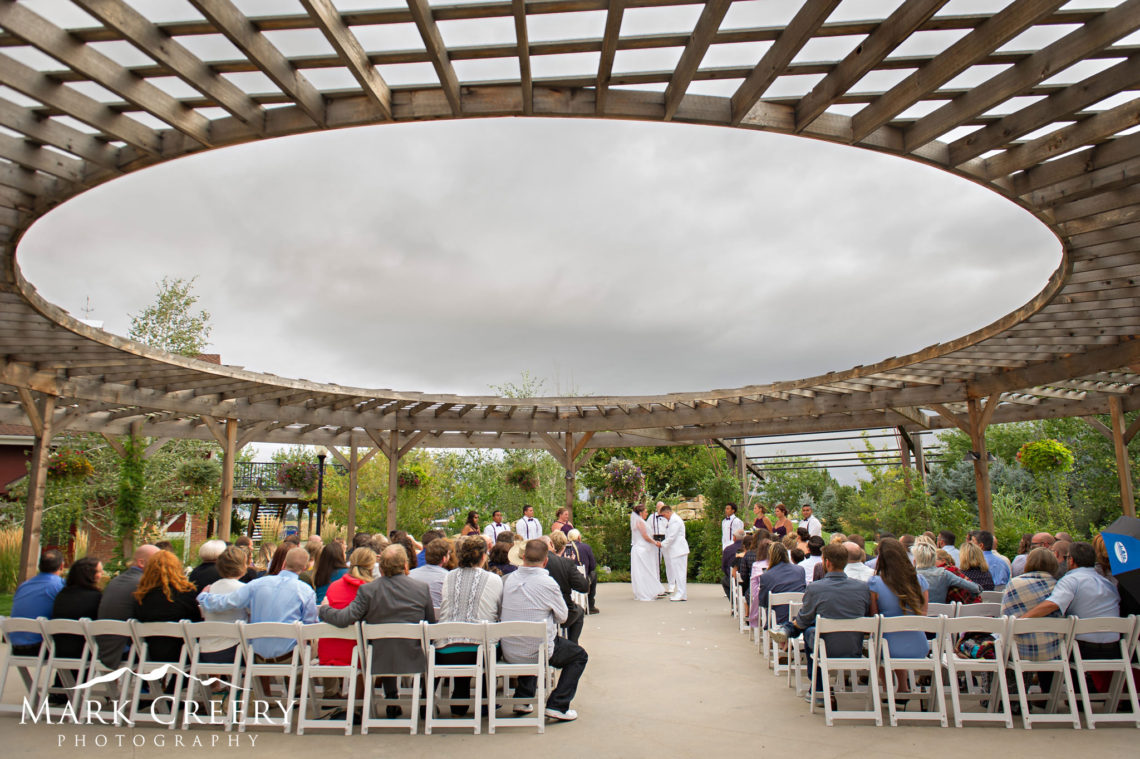 Designed specifically for weddings, Brookside Gardens has a sophisticated, landscaped garden feel. This exclusive venue and has a beautiful outdoor ceremony area with pergolas that surround the guests, with a grand staircase entrance for the bride. It has lots of indoor space for an easy back-up location and a large reception, with plenty of natural light and big garage-style doors for fresh air. There are suites for getting ready in and they even have a cottage suite where the couple can stay the night of the wedding. I love the many photography options, like a classic red barn wall, water features, rows of trees, a grassy area good for large bridal parties and lots of vines and flowers.
Wedgewood at the Tapestry House, Laporte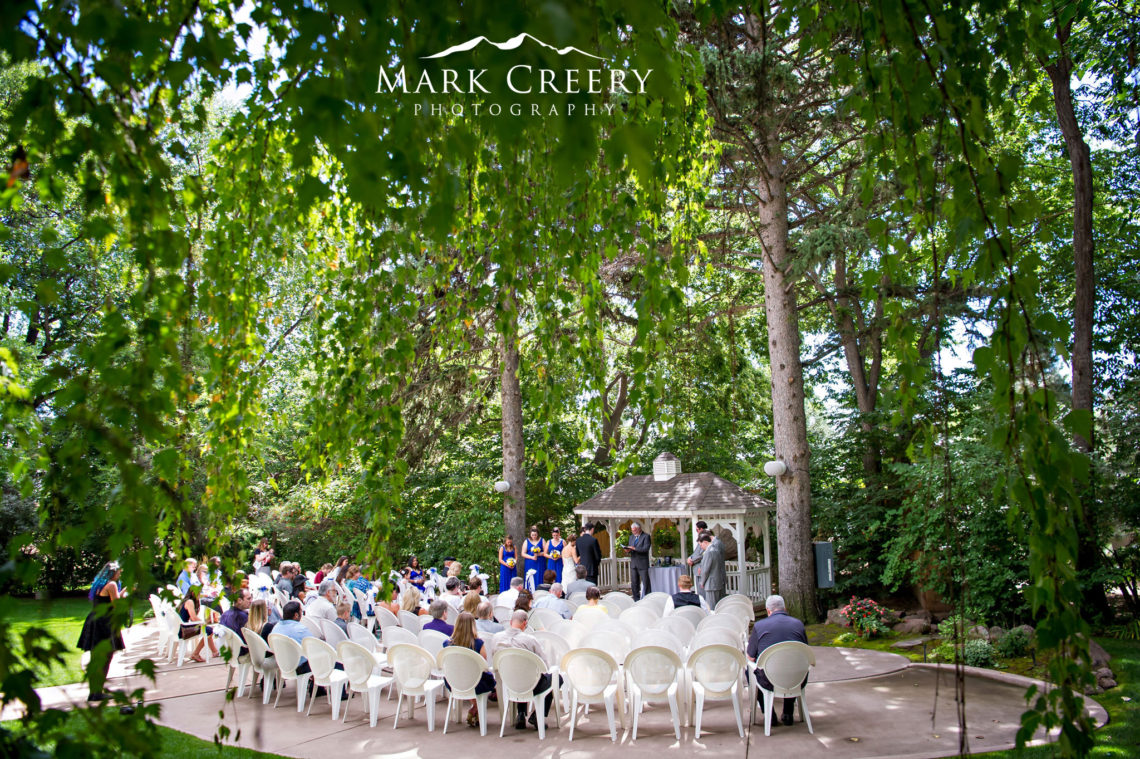 Located just north of Fort Collins, the historic Tapestry House has a beautiful interior and exterior, and the bridal party can take over the whole house for getting ready in and can relax while guests arrive. The grounds has ample shade from big trees, which is a huge plus for photography in hot, sunny summer weather, and the colors look amazing in the Fall. It's also close to the foothills for unique off-site photos. The venue has a dedicated ceremony site with a ready-to-go tent back-up option which serves as the reception and cocktail areas. They also now allow couples to bring in any vendors they like.
Perry-Mansfield Performing Arts School, Steamboat Springs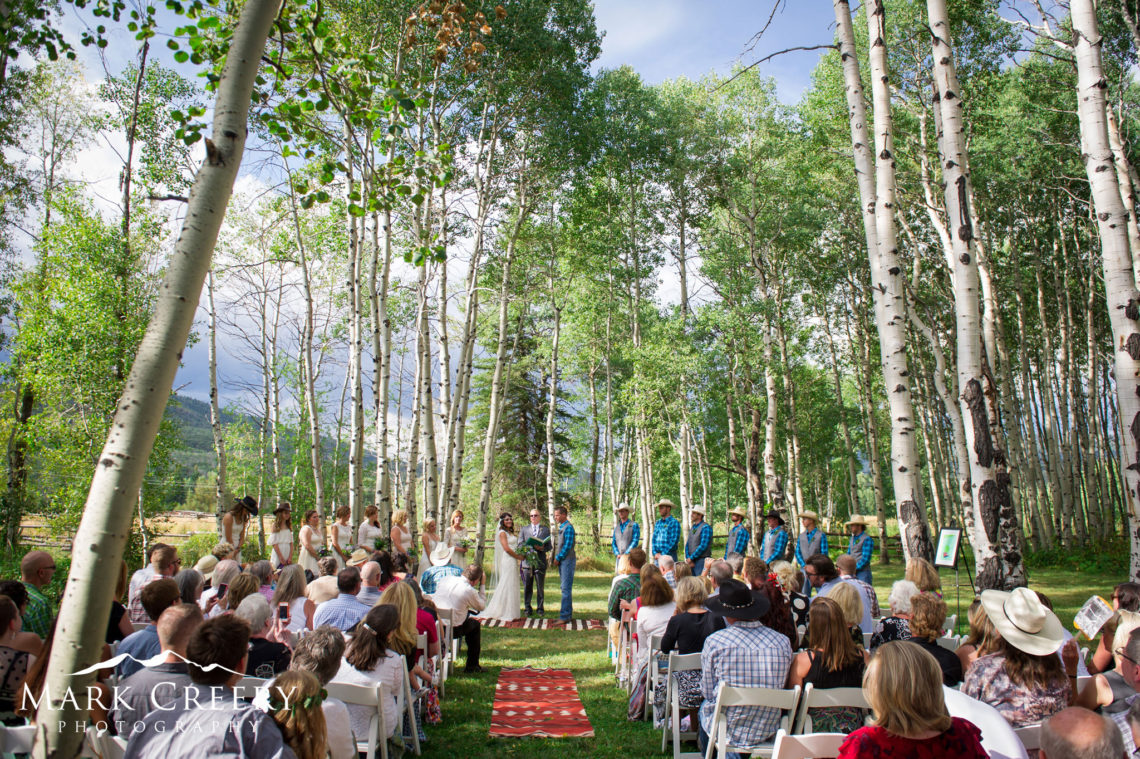 Far away from the Front Range, nestled in the mountains in Northwestern Colorado, this venue is a true destination wedding location. As a dance and equestrian camp founded in 1913 it has historical charm, and guests can stay on-site in cabins. The outdoor ceremony site is nestled in a mature aspen grove, so you can imagine the colors in the Fall. If you're into horse riding you can even make a grand entrance into the ceremony on horseback! If you want a rustic vibe you can have your cocktail hour in a horse paddock beside a barn. The reception venue has huge windows facing the mountains.
Wild Basin Lodge, Allenspark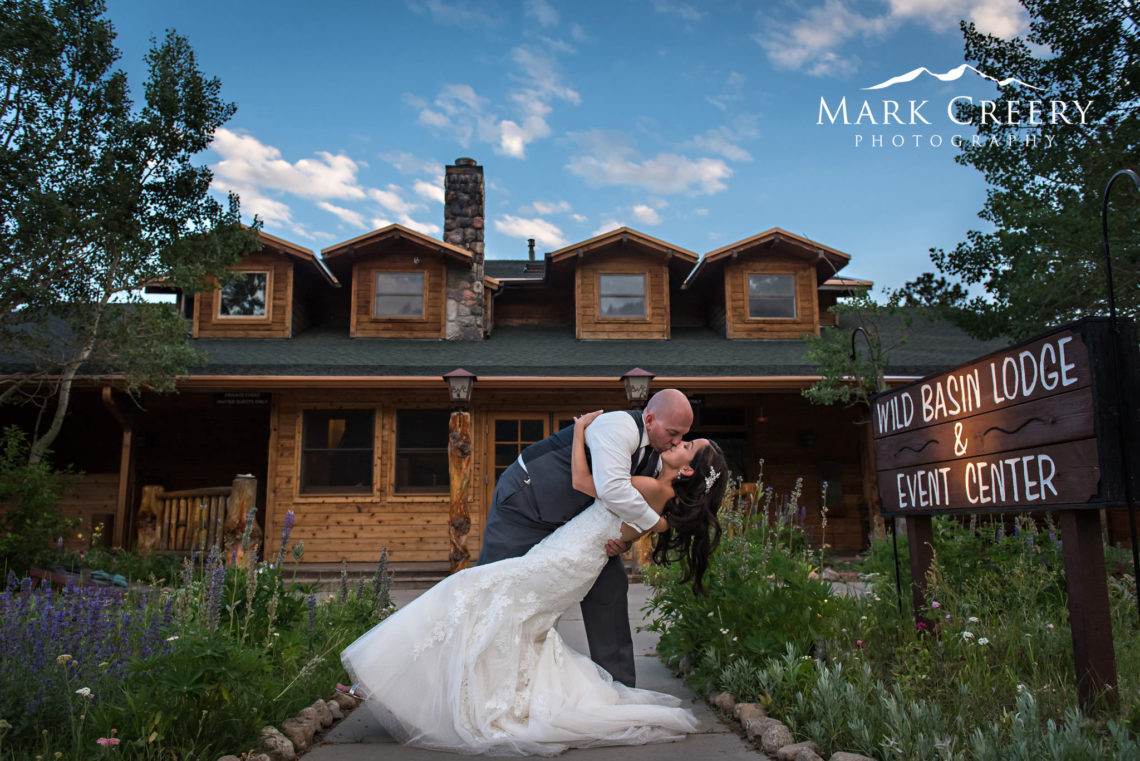 This private wedding venue has all the scenery you would associate with Colorado, being in the midst of the Rocky Mountains. It has two ceremony sites to choose from, one an amphitheater facing aspen trees and a fast-moving creek, and the other with open mountain views and a meadow. In July, wildflowers colors are popping and the aspen trees are lush green for perfect photography backdrops. The reception venue has two rooms to choose from, with ample outdoor patio space with hummingbirds buzzing around their feeders in the summer. The food quality from their in-house chef is top notch and served family-style for greater intimacy.
Eagles Nest Ranch, Livermore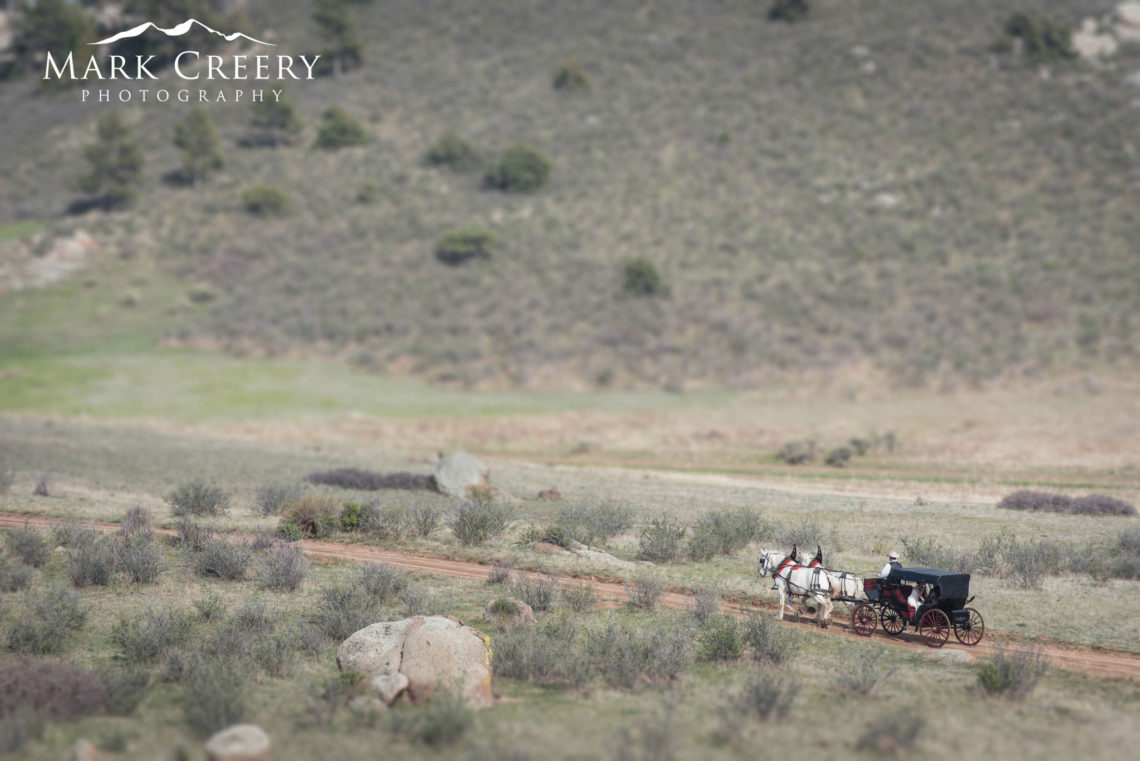 Also known as Y2Bar Ranch, this Northern Colorado wedding venue is only about a half hour from Fort Collins, but it seems like a world away from the Front Range. Covering 1350 acres of terrain at 7000 feet elevation, it has gorgeous 360 degree mountain views. Eagles Nest is well-suited for more intimate weddings but can host up to 125 people, and the ranch can accommodate up to 32 guests on-site. Renting a party bus is a fun way to add convenience for guests, as some might need to stay in Fort Collins but don't want to drive. The ceremony site is a grassy overlook with a gazebo and the reception is outdoors under the stars. After the ceremony the couple can be whisked away in a horse-drawn carriage to another overlook that is perfect for photos.
Other venues I can recommend in the Front Range include Windsong Estate Event Center, Fort Collins Marriott, Fort Collins Country Club, Stove Prairie Ranch, McC Ranch, The Preserve at Bingham Hill, among others. Of the many Estes Park locations there are Della Terra Mountain Chateau, Black Canyon Inn, YMCA of the Rockies, and Taharaa Mountain Lodge.
If you need help planning your Northern Colorado wedding, click here to get information from all the local vendors you will need for your big day.
Please leave a comment below if there is a Northern Colorado wedding venue you had a good experience with and tell us what made it special.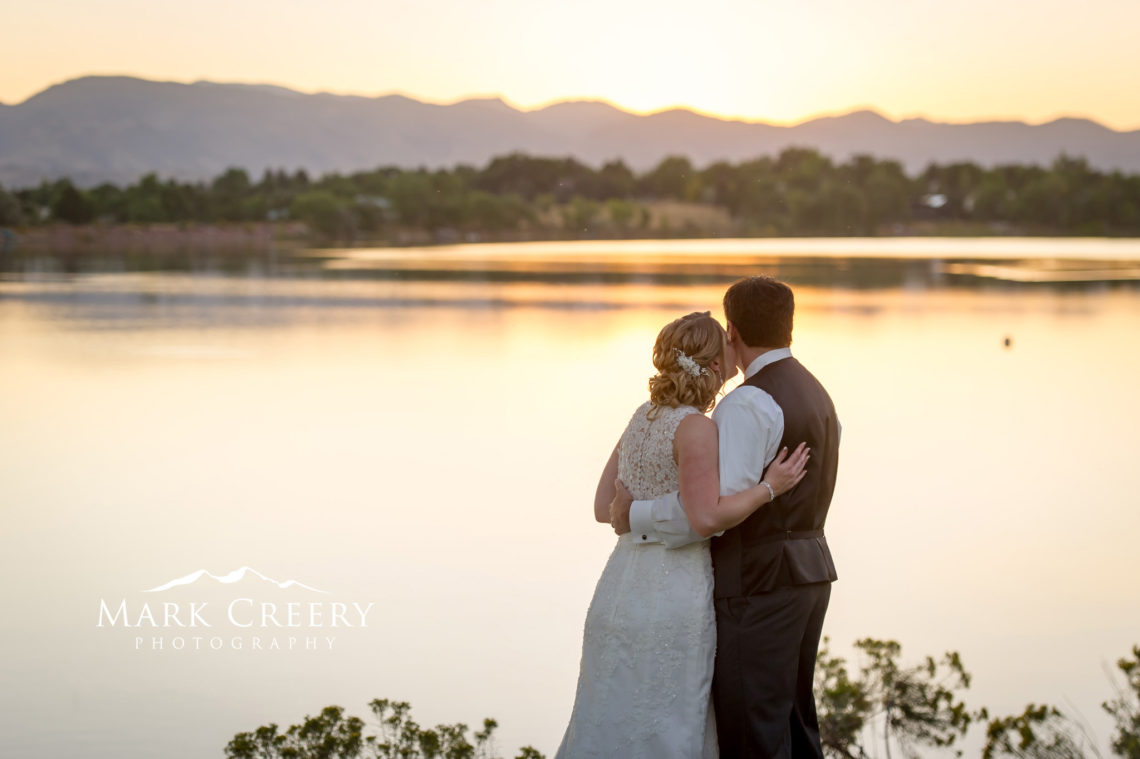 Mark Creery Photography is a Fort Collins wedding photographer who travels throughout Northern Colorado and beyond.