We wrote a while back on our store blog about how much we heart winter weddings because of all the fun and unique ideas that are at your disposal this time of year. Since the snow has started falling once again,I thought I'd pull an Oprah and recap some of my favorite things for winter weddings.
1. Accessories!
I had to put an exclamation point here because it's so exciting to think of the endless possibilities a winter wedding affords you for accessories. Since you're not dealing with the sweltering summer heat, you can load up yourself and your wedding party with cozy outwear for photos.
Like flannel blankets. Provides more warmth than a pashmina for outdoor photos and adds some color and flair at the same time. Genius!
Capes, boleros, shrugs, faux fur, real fur, etc. This look is one that you can only rock during the winter and how cute and fancy do you look while wearing one?
Although you might be covering the bling for a little bit, gloves are another accessory that is totally appropriate for a winter wedding despite whatever "theme" you're going for. Try them in the shortie variety or go for a stunning long pair for a way to glam things up a bit.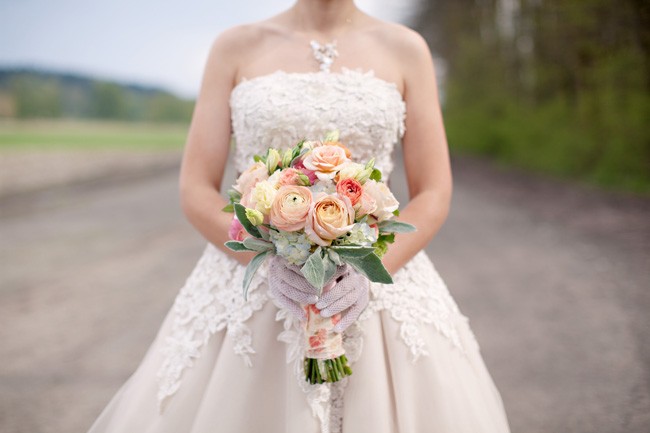 2. Big Dresses
Anyone who knows me understands why I might prefer a winter wedding as opposed to summer, because it means less outdoor weddings and more opportunities for big, heavy, sparkly dresses. Since you're not worried about what might get picked up in your train, or how hot the weight of the dress is going to make you, you're free to add more embellishments and fabric. Photos from winter weddings always have a sense of whimsy to them, so why not choose a dress to reflect this?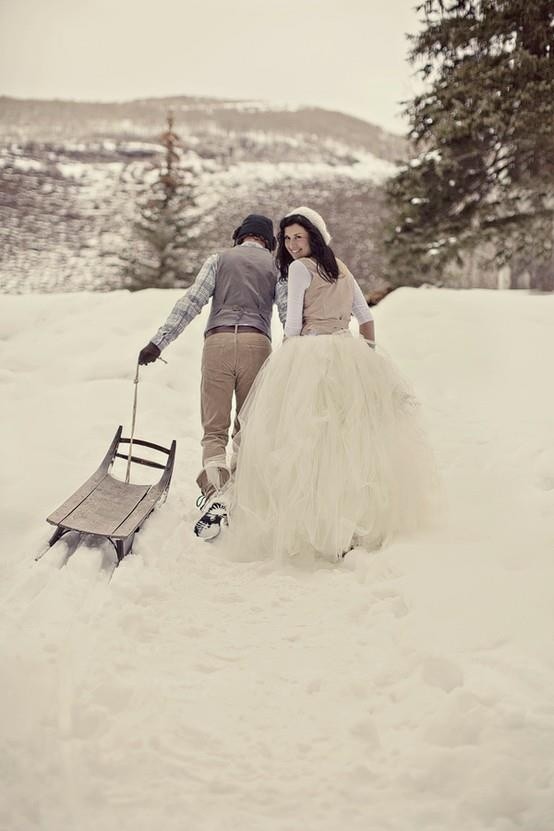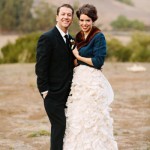 4. Decor
This is when things get real. Honestly, if you have spent any time on Pinterest looking at winter wedding ideas, there is a serious chance your head might explode. I know because this literally just happened to me. Luckily, I was able to find most of my brain and get back to work. Here are a few gems that caught my eye:
Every girl loves an opportunity to add a little more sparkle to their lives and these place settings do just that without being tacky.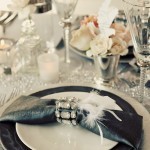 Hello? This is easily the cutest, easiest, cheapest place card holder I have seen in a while. Pine cones!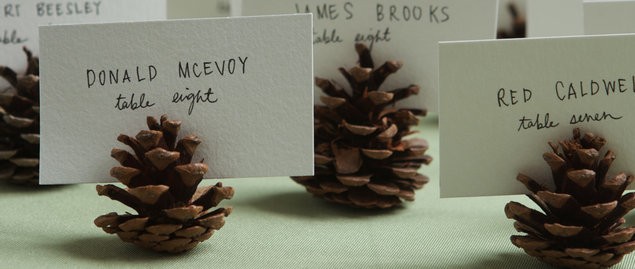 Baby's breath. You may hate it, but I really don't care. It looks awesome in this photo and, the more of it you throw at me in a wedding, the more I like it!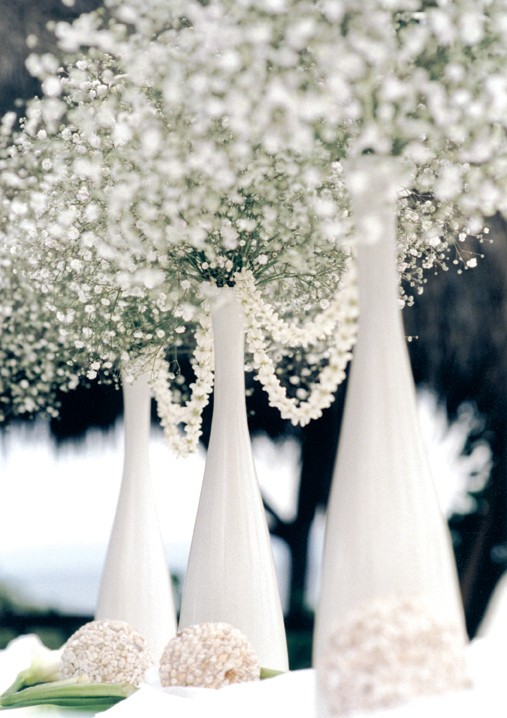 All of this.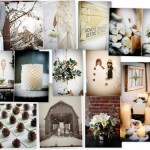 And if someone could invite me to a winter wonderland wedding like this, my life would be complete. Gorgeous!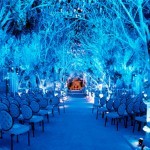 Photo credits: Orchard Cove Photography via Style Me Pretty | Kortnee Kate Photography via The Knot | Maggie Sottero| Elisabeth Millay Photography via style me pretty | Cliff Mautner via Elizabeth Anne Designs |Michele M. Waite via ruffled blog | weddingstagemanager via agirlsrighttodream | Rachel Peters via 100layercake | Mirelle Carmichael Photography via Style Me Pretty | She Wanders Photography via wedding chicks | Pine Code Place cards via project wedding | Pacific weddings via intimate weddings | Collage via i do jackson hole wedding | Bentley Meeker via brenda's wedding blog |